A Quick Guide to Effective CTAs for Small Business Owners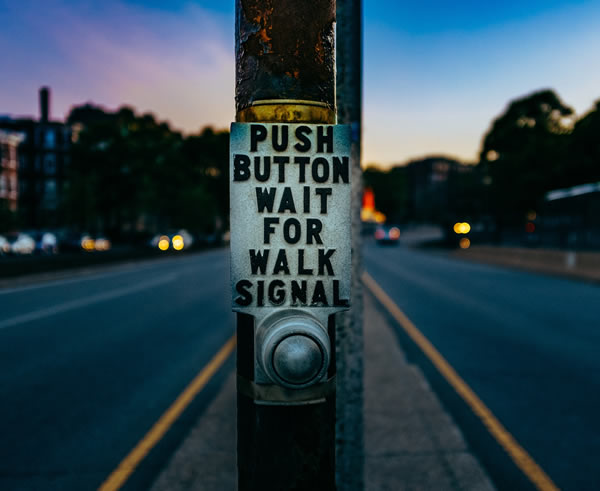 A CTA or call-to-action is usually a button on your website that gives your visitors an instruction. For example, you might have a 'BUY NOW' button or a 'SUBSCRIBE NOW', 'FREE DOWNLOAD' or 'MAKE AN APPOINTMENT' button.
CTAs are clear directions to your visitors on the action you want them to take. They are an important part of your web copy, but are essential for landing pages. You most probably have lots of different CTAs on your website, but how do you know if you are using the best CTAs?
The solution to finding the best converting CTA for your website usually requires A/B testing, however there are a few generalities that all high converting CTA possess:
Number of words: The fewer the number of words, the better with 5 being a happy medium. As you can imagine, you can only fit a few words on a small button and the fewer the number of words, the easier they are to read.
Action-orientated: The words you use in your CTAs need to be action-orientated, because you want your visitors to take an action. Considering using words like 'SUBSCRIBE', 'BUY', 'DOWNLOAD', 'SUBMIT', 'RESERVE' or 'REGISTER', giving visitors no time to be confused on what they should do to move to the next step.
Sense of urgency: It is always good to include a sense of urgency, possibly due to scarcity in your CTAs. Supply and demand is a powerful buyer incentive, so if you can include a limited time offer in your CTA, then you could sprint ahead of the pack.
Contrasting colours: There is a lot of research on CTA colours, but essentially you want colours that stand out from your copy. Some people say that red buttons are better than green or blue buttons, others that orange and green buttons convert best, but all of this can be tested on your website. The most important factor is to make your CTA buttons easily seen amongst all of the copy and images on your web pages.
First person: 'Register for my free trial' always outperforms 'Register for your free trial, and it is the ownership implied in the first person wording that achieves this positive result. Always use first person in your CTAs and if you are not convinced, then test it.
Avoid multiple CTAs: On one page you want to avoid having more than one CTA and on a landing page, you definitely can only have one CTA. If you need more than one CTA on a single page, pick one of them that is the most important and make that one stand out head and shoulders above the others. For example, your main CTA button might be orange with white writing to stand out, then the other CTAs on the same page would be white with an orange border and orange text – complementary but showing a clear dominance in priority.
Button shapes: This is another area that is rife with opinions, but essentially you can choose between rectangular buttons with square corner or round corners, then there are shadow effects, 3D effects …. And on it goes. Again, all of this can be A/B tested, so start off plain and simple, focussing on your message and then testing alternate versions to see which converts better.
Of course, just about every website needs CTAs, but not every website will benefit from A/B testing. For this to work, you need sufficient traffic to your website, so you can effectively test two different versions of your webpage.
For help with A/B testing, landing page design or crafting CTAs, contact us on 02 8097 7957,, email us at hello@conversionworx.com.au or complete our online enquiry form.