How it Works
How we can help you get more customers
A structured approach to deliver real results
By following a structured methodology that is based on real data from YOUR website we can deliver results for your business guaranteed.
Through our years of experience designing and optimising websites that are targeted at your customers, their needs, wants and beliefs we know the pain points and barriers that are causing your website to not perform.
By implementing proven techniques such as social psychology, colour heirarchy and trust signals we can turn your visitors into customers that take the action you want.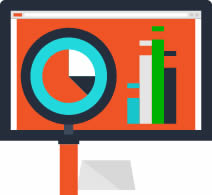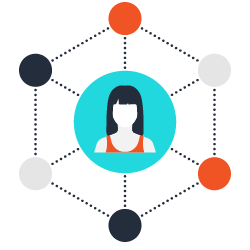 Discover - Understanding you and your customers
In order to increase your conversions the primary key is to understand your business and your target audience.
So often we see client websites that look pretty and wizzy but the designers have no put little thought into the who and the why.
That's where w'ere different, by spending time with you learning about your business we seek to establish your points of difference, your customer needs and pain points then design an approach to match.
Data & Metrics - Setting the goals & understanding the issues
A key part to the success of a conversion optimisation project is to understand the metrics and goals of your business.
What metrics are you currently using to establish effectiveness? Are these the most appropriate for your business? What else could be monitored and what does it mean for your business?
We work with you to understand your goals and how you measure them to set a baseline upon which future goals can be set. This allows for monitoring of effectiveness from day one.
We will also setup data analysis and tracking to analyse your current issues and pain points. This data is then used to drive design and implementation decisions.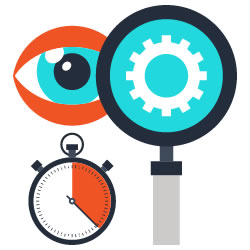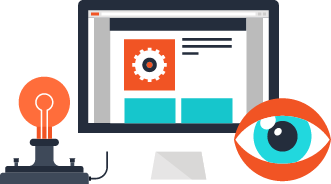 Design - Effective, engaging solutions that convert
Once we understand the need, along with the issues an effective, elegant design is created to make sure your landing page, shopping cart, email campaign or other asset work as hard as possible for your business.
Our experienced and talented graphic designers use tried and tested techniques, combined with innovative fresh design, to deliver solutions geared towards the target audience and driven by real world data.
Implementation & Testing - Delivering and optimising results
The final stage of the process is to implement the changes and setup testing, tracking and monitoring to optimise the results.
By using A/B testing we can try different versions of the designs to find the sweet spot. By using heatmaps, screen recordings, exit polls and data analysis we can establish where things are working, and more importantly where they are not.
Continuous improvement means that the design concepts are adjusted based on real world data, allowing for your website or other marketing material to reach it's maximum potential.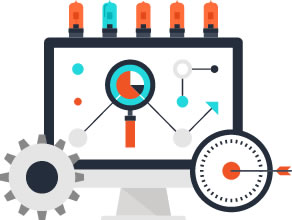 Super charge your website today, get in touch to find out how