Expert Conversion Rate Optimisation (CRO) Agency Based in Sydney
Conversion rate optimisation helps you to really understand what your site visitors are doing and we provide you insights on how you can convert them into real paying customers.
The Conversion Rate Optimisation Process:


The changes they made had a direct and very immediate impact in terms of calls and emails coming into the business. Great stuff guys thanks!
Your Sydney Conversion Optimisation Specialists
More than 20 years of web design experience goes into our structured conversion rate optimisation methodology to deliver results for your business.
Do you know how effective your website is?
Is your website working as hard as possible for your business? Got a great website but are not seeing the results? We are here to help.
For most businesses a website is a necessity and can be their most effective marketing tool. We understand the effort and time it takes to create a website and once complete you often want to move onto other things. But just how well is your website performing? Are you really getting a return on your investment? How well is your website converting visitors into clients.
ConversionWorx help you to understand who your users are and what they want. Using proven conversion rate optimisation techniques we design innovative, effective solutions that deliver your business goals, whether that be a boost in sales, more customer enquiries or simply more dollars in the bank.
Just having a pretty website does not do the job anymore, you need to understand your visitors needs and deliver what they want.
Get a FREE website audit valued at $350!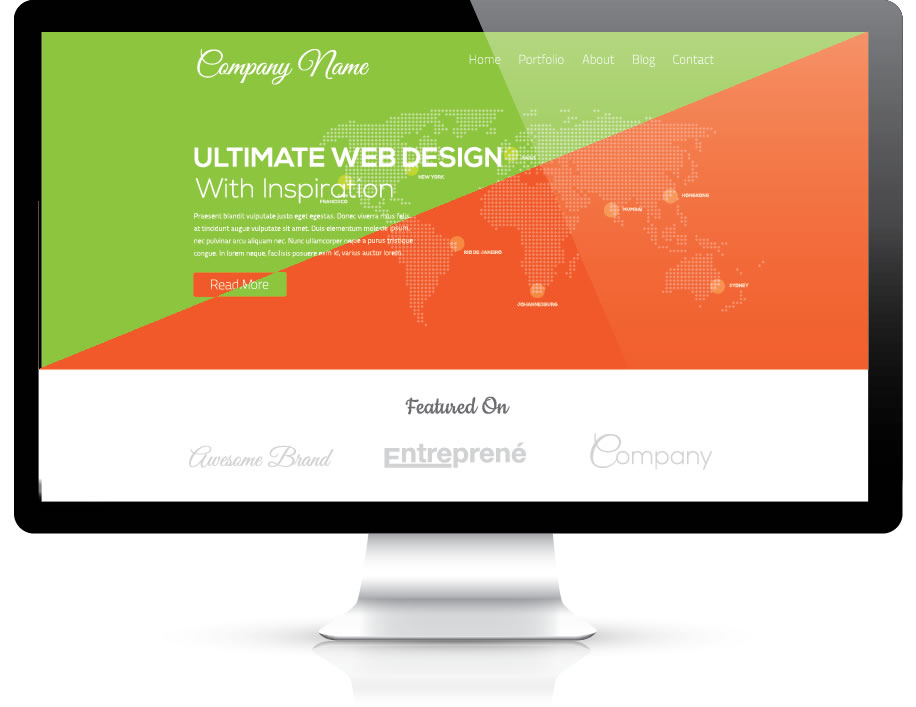 A proven process that delivers real results for your business
By following our structured conversion rate optimisation methodology we analyse real data from your website to understand the challenges and pain points that directly affect to your users.
Potentially the best value marketing spend
Conversion optimisation maximises the potential of your website
The ConversionWorx methodology provides a structured process to analyse and maximise your website performance ensuring you get the most out of every visitor to your website.
Conversion Rate Optimisation = Good Business Sense
Do you focus on driving more traffic to your website? What if I told you that you should refocus on conversion rate optimisation (CRO)? The problem is that advertising costs you money, but when you make the most out of your existing traffic (instead of paying for more traffic), you save money, engage your visitors and build loyal customers.
Most business owners don't understand conversion optimisation or how it can actually increase and grow their business at a fraction of the cost of paid advertising. Once they understand the strategy, the next biggest hurdle is putting it into action and testing the results.
This is where ConversionWorx comes in, because we are a conversion rate optimisation agency in Sydney and we specialise in making the most out of every one of your existing visitors. We aim to convert more of your visitors into paying customers and significantly increase your profits in the process.
Don't get me wrong, paid advertising is still a vital part of your marketing plan, but increasing your ROI simply makes good business sense. As you can appreciate, just a 1% increase in your conversions can have a dramatic effect on your profit margins.
The key to this strategy is enhancing your visitors experience on your website, because whilst more traffic can equal better rankings in Google, increased user engagement and conversions can equal more money in your pocket.
Maximise your ecommerce conversion rate and increase sales
There are so many variables that can affect your conversion rates on an ecommerce site, it is difficult to know where to start. Most owners focus on making the most of their product images, descriptions and copy, as well as any demo videos and customer testimonials.
However, whilst all of this is essential to your ecommerce site and will certainly help improve customer engagement, how do you know if any of this works? After all, if your rate of shopping cart abandonment doesn't decrease noticeably, how do you know what part of your sales funnel needs to be fixed?
This is where our conversion rate optimisation service comes to the rescue, because we can test changes to your sales funnel and measure the results. This gives you a real number to hang your hat on, enabling you to decide which changes are effective and which need more work.
As an online business, your company needs to stay ahead of the competition and maximise your profits, but without data and testing, you end up simply wasting your time and money trying to get ahead. Let's be clear, traffic is the lifeblood of an ecommerce website, but if that traffic doesn't convert well and your shopping carts are continually abandoned, you need more than traffic, you need better conversions.
Maximise your landing page conversions and increase profits
There are many sound strategies that are proven to increase conversions on landing pages, from writing more engaging content, adding better images, rethinking your call to actions and paying for more advertising.
However, whilst all of these strategies are necessary and will go a long way to increasing your conversions, it is landing page optimisation where the real money is hidden. At our studio in Sydney, we know that just a small tweak to your landing pages can make all the difference to your conversions, the problem is that this can be a good difference or a bad difference.
The only way to know whether your tweaks actually increase your conversions, rather than not making any difference at all or in the worst case scenario, actually decreasing your conversions (believe me, this does happen!) is to test and measure the results.
There are many CRO companies who will offer you the world, however at ConversionWorx we know exactly how to bring positive changes to your website. We not only specialise in conversion rate optimisation in Sydney, but we have clients throughout Australia and internationally as well.
With your very own personal consultant, we guarantee to increase your conversion rates, increase your ROI and put more money in your pocket. Contact us today and we will give you a FREE website audit and show you exactly where you can improve your website to increase conversions, profits and outdo the competition.


Super charge your website today, get in touch to find out how