5 easy tips to improve your landing page conversions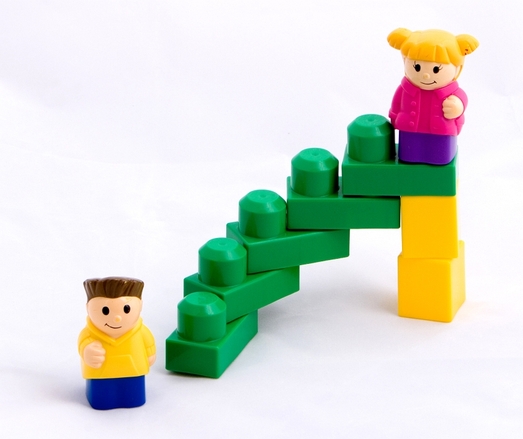 A landing page is any page on your website that visitors access from the internet and not from inside your website. Pay-per-click ads (PPC), like Google AdWords, are a good example here, where visitors click on your advertisement in the serps (search engine results pages) and land on one of the pages on your website.
PPC is one strategy to increase traffic to your landing pages, but the second half of the equation is to convert these visitors into your paying customers. Many businesses are very successful with PPC, but their landing page conversions are very poor.
The result is that you can spend a lot of good money on PPC, but with a low conversion rate your return on the investment (ROI) doesn't pay off and you are left scratching your head wondering what went wrong.
Traffic + conversions = profits
The problem is that you can have all the traffic in the world, but if these visitors don't convert, you have wasted your time and money. A good converting landing page needs to be focused on your offer, not cluttered with unnecessary information and have a clear call to action.
This is why home pages don't make good landing pages for your PPC ads, because a home page is a general introduction to your business, services or products. On the other hand, you need your landing pages to be simple and clear, and to focus on solving a unique problem.
So let's take a look at how you can increase your landing page conversions and turn your online visitors into paying customers.
Headlines:
The headline on your landing page is the first copy that your visitors will see and it must be clear and compelling. Writing converting headlines is a skill and quite possibly a talent as well, and is one of the most important elements on your landing page. A confusing or boring headline is likely to turn your visitors away, whilst a dynamic and highly focused headline will encourage your visitors to stay and read more.
Copy + headlines:
The text on your landing pages must match your headlines. Too often we see awesome headlines, but when we click on the link to the landing page, there is clearly a mismatch. Many people use underhanded strategies like this to bring people to their webpages, however this type of strategy will not increase your conversion rates and if you are guilty of this mismatch, it is a big reason why your landing pages are not converting.
Add subheadings:
In today's fast paced world, people want information quickly. So if they land on your webpage they will read your headline and quickly scan down the page, reading your subheadings. Based on this information, they will decide if your page matches their search query and either go back to the top and start reading or click away from your website. This means that one long page of text without subheadings is not going to convert.
Write simply:
Drop all of the technical jargon and write for your targeted audience. Of course, you need to match your content to your audience, so if you are selling jet engines then you need to use technical language that is accepted within that particular industry and might not be too clear to the regular guy in the street. So keeping that proviso in mind, write to the level and understanding of your visitors, rather than for yourself.
Communicate value:
Too often we see landing pages that are short on information that is vital to a buyer's decision. This is where you need to clearly list or explain not only the features of your products, but also the benefits to your visitor. Why should they buy your office chair and not your competitor's? What features does your office chair offer that your competitor's doesn't and why is this a benefit to your visitor? If visitors are contacting your customer service department asking whether your office chair helps to maintain correct spinal alignment, then clearly your landing page has missed this vital piece of information.
There are so many more ways you can improve the conversions on your landing page, but these are 5 of the easiest problems you can fix without too much trouble.
To optimise your landing page conversions, contact us on 02 8097 7957, email us at hello@conversionworx.com.au or complete our online enquiry form.